Last year was full of spectacular accomplishments for our Telemesh project. We stepped into this new year with full of enthusiasm and had many significant breakthroughs that we can't wait to share with you. Although the last part of the quarter has been a little bumpy due to the COVID-19 pandemic, the good part is we are still proceeding through our roadmap. Without any further ado, let's walk you straight through the latest updates.
---
The Graduation Call
We've been working relentlessly with the motto of making effective and sustainable connectivity for the unconnected people. With the commendable assistance of the UNICEF Innovation Fund, the Telemesh team has been able to make it to the next level by meshing with the real community users and humanitarian agencies. We have eagerly waited to touch the milestone, the final graduation call, to show the traction of our achievements.
The Unicef Innovation Fund supported us a lot through its mentorship, workshops, development resources, and access to the community of peers. We have accomplished so many things, including our complete work plan. Though the concept is very new and challenging, But we have been passionate about our goals. After a year of hard work, we now have the MVP to build fast, autonomous, and secured communication networks that work on most of the Android smartphones. But that's not all. We also comprised
Three successful pilots at different locations in Bangladesh
One primary pilot at a refugee camp, Cox's-Bazar
Five local support partners (NGOs)
More than 500 node activity data on the dashboard for trend analysis
We have about 32 active volunteers Out of 8, are Refugee field workers from the camp Cox's Bazar. We also got over 100 active testers. And last but not least, a partnership with Ethereum Classic Lab.
UNICEF Innovation has opened a window to limitless opportunities for Telemesh, and we are looking forward to setting an extraordinary standard in the field of connectivity.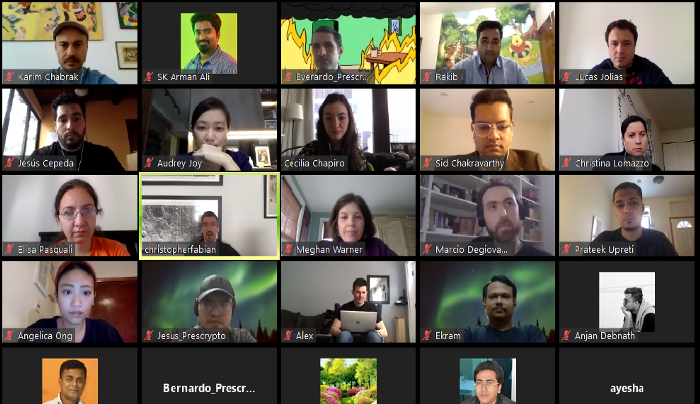 UNICEF has consolidated key achievements here
https://www.unicef.org/innovation/unicefinnovationfund/blockchain2020
Read the more in-depth experience of the journey by Telemesh CEO, Mr. Rakib
https://www.unicef.org/innovation/fundgraduate/w3engineers
---
Q1 2020 Headway
We've been researching overall performance optimization of our features and working on the plan for further improvement aspects. The primary target of the research is to get the fastest network formation and optimized data route. We're also actively studying on shortest path algorithms as well as network mode switch to ensure high bandwidth communication to bring multimedia support capabilities into the mesh.
In that context, initially, we considered following improvement aspects.
Identify optimization indicators
Gether and format optimization data for analysis
Improved data seller interface preferences
Scalability in on-off communication
Continuous testing with optimization guided profiling gives us better visibilities on performance aspects and its impacts on various test scenarios. We choose optimization methods and indicators based on analysis of the source code, standard use cases, resource consumptions in different use case scenarios as well as the priority-based functionalities. The improvement indicators we analyzed so far are
CPU
Memory
Network
Thread
APK Size
Code
User activity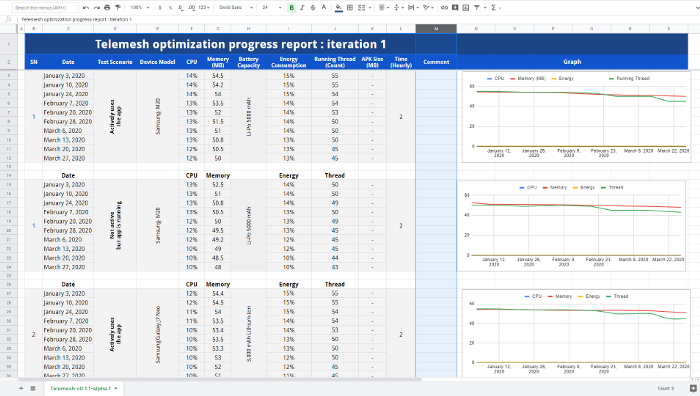 ---
Following up with local partners
Telemesh evolves and grows with the vital support of the UNICEF Bangladesh country office. For their prompt assistance, we carried out successful pilots in different geographical locations through real use case scenarios. On February 23, 2020, we sit again to discuss and share overall outcomes and reports. The meeting was hosted by William Kpangbala Kollie — Child Protection Manager, United Nations Children's Fund, UNICEF Coxs Bazar office, Bangladesh.
We followed up with the executive members, share our thoughts, and discussed the next plan. The main focus of the discussion was to steps can be taken to ensuring better connectivity for their front line workers and their beneficiaries. The conference was fruitful as we got a lot of feedback from our fast movers, which we eagerly hope will help to go a long way for further growth in our project.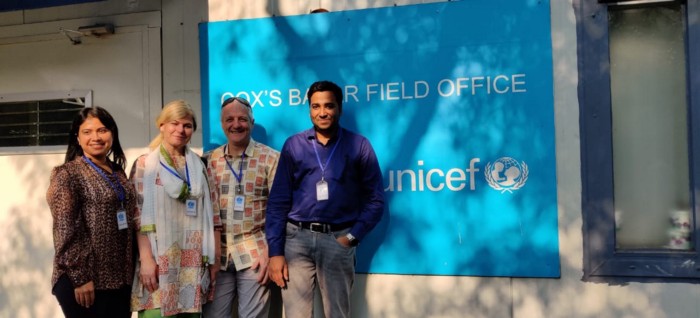 ---
What's Next
In 2019, we were developing the Telemesh with close collaboration with UNICEF Innovation global, UNICEF Bangladesh country offices, and their trusted local partner agencies. In 2020, we've planned to expand piloting to other places worldwide. However, our biggest dream would be working with UNICEF to facilitate the connectivity behind all the schools worldwide through GIGA Project.
We are looking forward to the upcoming months with even more exceeding zeals. We hope that the world can defeat the global pandemic soon possible and get back to regular lives. We'll be back to you with the next periodically updates. Stay connected!