Developing an open source, blockchain and mesh networking based solution to provide connectivity for unconnected people.

Rakib Islam,
CEO, W3 Engineers Ltd
The UNICEF Innovation Fund is proud to see portfolio member, W3 Engineers, graduate. They've come a long way – from numerous product iterations to deep diving into understanding their ecosystem better, strengthening their business model, and gearing up to take their solution to market. They're now ready to collaborate at a larger scale – as they find new pathways to work with partners, investors, and the open source community.
---
During our journey of 'connecting the unconnected', W3 Engineers explored the feasibility of addressing online connectivity problems faced by more than 3.9 billion people.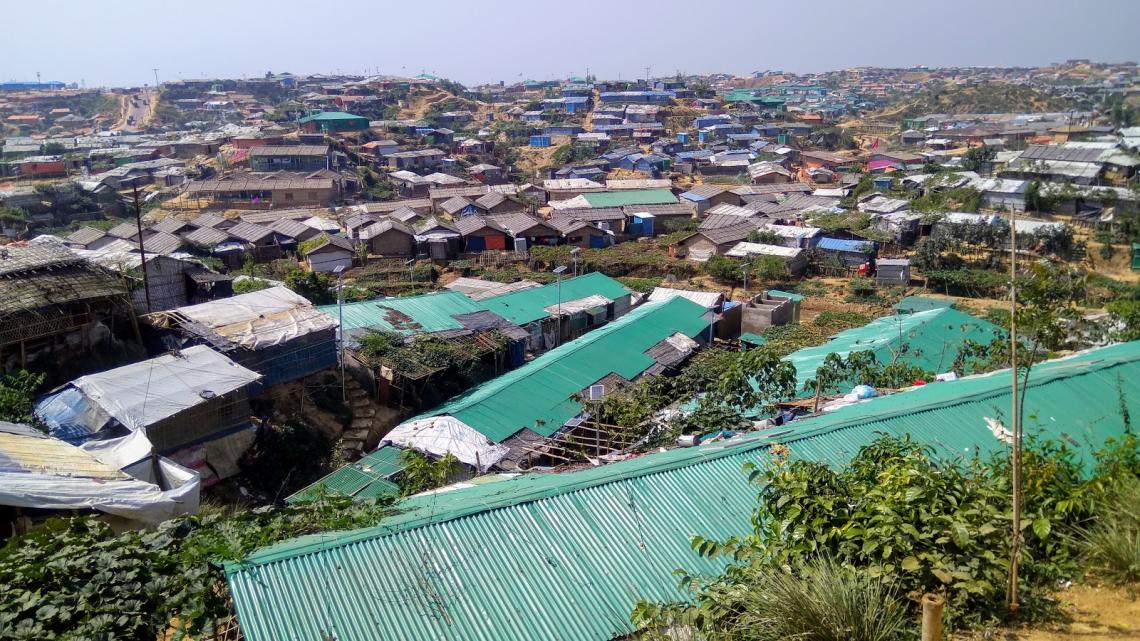 Today, smartphone penetration is the highest as it has ever been due to the availability of low-end and affordable smartphones. By 2025, there will be 5.9 billion unique mobile users worldwide, and internet data consumption is forecast to increase 8x within this period.
An Android app is the heart of Telemesh. Users can discover other Telemesh users nearby and communicate with them without any SIM or cellular network.
Telemesh does not require any specialized infrastructure, and it is easy to access with the user's existing smartphone. So anyone from their handhold device can use Telemesh. We are at a point where internet penetration has gone from 'interesting' to a 'must-have', and the most marginalized people in society also need to access friends, family, and news. According to the global smartphone penetration growth and trends by GSMA mobile economy report, we believe it's the high time for the solution to be a success.
The team set telemesh milestones to resolve the connectivity issue in the emerging market by developing fast and autonomous network formation to ensure constant connectivity; while reducing all the complexities of connection as well as costs associated with it.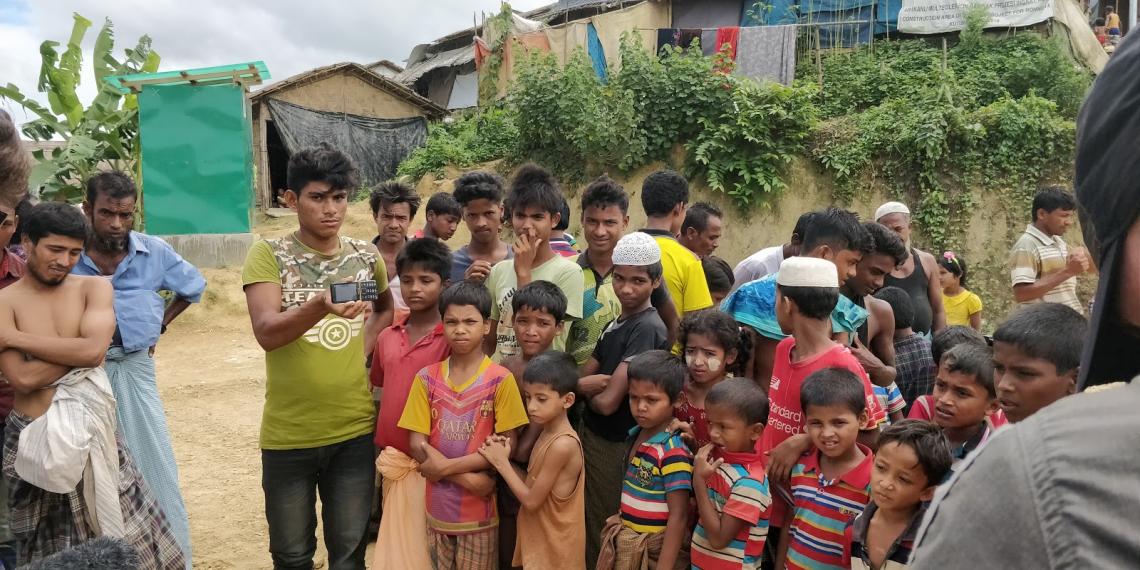 The excitement and anticipation as we waited to see the next piece of unpredictable chaos was electric.
On a different note, a broadcast channel in Telemesh sees the potential for organizations like UNICEF, NGOs, governments, and government agencies to push vital information to smartphone users about services such as vaccination clinics, maternity clinics, and schools. Telemesh sees opportunities in expansion having seen multiple business possibilities and possible use cases to work with organizations and governments.
Prototyping
According to the UNHCR, by 2017 there were 68.5 million forcibly displaced people worldwide, 25.4 million of whom are refugees. Mobile connectivity is especially important to achieve for displaced people, yet barriers to attaining connectivity are althmore pronounced for displaced people. Throughout the investment period, our team has conducted several pilot tests with real users at three different locations in Bangladesh, these are respectively: Cox Bazar, Chalna of Dacope Upazila, and Khulna.
Prior to user testing, we began by researching the scope of the solution, our team carried out several field surveys analyzing the requirements of the target users. We conducted the initial field survey at refugee camps at Cox's Bazar, Bangladesh, and started outfitting the wireframe of the initial version of Telemesh based on the survey results. Over time, we developed the UI/UX design into a more interactive prototype.
While conducting pilot tests in Dapoke Upazila, we received several inquiries from users with feature phones on whether Telemesh would be soon available for them, as the solution only runs on android devices
We received a lot of inquiries on whether Telemesh would be available on feature phones – that moment was a lesson to us that refugees in the camps long for connectivity and to be connected with their distant family members.
These pilot tests allowed us to validate the consistency of our work and generate feedback from our key stakeholders, leading us closer towards the public release of Telemesh on Google PlayStore.
Open Source Technology
As an open-source application, W3 Engineers have emphasized the need for our developers to write quality code with easy to understand documentation and contribution guidelines so developers from any part of the world can join and improve the code. Moreover, as a part of the FOSS initiative, we received interest from the Ovio, a platform where open source collaborators gather to find and provide volunteering service in open source projects. We are in the process of evaluating the impact of onboarding Telemesh on the Ovio portal by experimenting with community code of conduct on GitHub.
Business Models
At the very beginning of our solution growth, our primary focus was the network transaction fees. We focused on very inexpensive transaction fees paid for data routing through the network. The user needs to spend one token for each 1024 kb of data when they communicate with someone over the internet. We are going to airdrop 100 tokens to all initial users to ensure maximum uses and growth of the mesh network.
Our business model also has explored many other targets over these 12 months. We've started to consider licensing fees, fees for deployment, and survey/content/ad delivery as other opportunities of business and partnership growth. With those goals in mind, we adjusted our roadmap and objectives for the next couple of years to achieve sustainable business growth.
Challenges
User acquisition and partnership building for any new innovative solution is not an easy task as we thought before. Despite the more favorable environment for our solution to be a success, there are some risks and challenges that we foresee, like unique identification, accessible UI/UX for crypto wallet, communication privacy, and security. This 'learning' was an expected barrier that we have overcome gradually.
Future collaborators
The world is dependent on connectivity, and the United Nations in 2016 declared access to the internet as a Human Right. Connectivity has so many critical factors to uplift people's lives. However, telecom infrastructure, mobile operators, global connectivity movement have not reached all the underserved. Thus we are looking for humanitarian organizations, NGOs, governments, and government agencies that already work in this arena so that together we can make an impact that speeds up the process of bringing connectivity to all.
FWhat's Next
We primarily aim to help solve the connectivity challenges facing nearly 4 billion disconnected people today. We initially plan to focus on bringing connectivity to displaced persons and over the coming years plan to expand our offering to as many people as we can.
Major Goals:
To enhance connectivity all over the world along with cost-effectiveness and availability
To make decentralized mobile mesh networks available everywhere
To be a substitute in areas where there is no telecommunications infrastructure
To create connectivity that is more affordable
To solve the problem of the inability to buy SIM cards
Working with the UNICEF Innovation Fund
Telemesh has come to light initially and spread widely with the assistance of UNICEF Innovation Fund. UNICEF Innovation has introduced Telemesh to the open-source business model and supported the solution to attain success via open source best practices.
It is also exhilarating that through UNICEF Innovation, Telemesh has attained partnerships with ETC core labs, where our team were able to take part in the SF Blockchain Week. UNICEF Innovation has set a ladder to endless opportunities for Telemesh and W3 Engineers Ltd, and we are looking forward to climbing up the ladder and establishing a remarkable example in the field of connectivity.
---
About the UNICEF Innovation Fund:
UNICEF's Innovation Fund invests up to $100k in early stage, open-source, emerging technology digital public goods with the potential to impact children on a global scale. It also provides product and technology assistance, support with business growth, access to a network of experts and partners to allow for scale and growth. The investments can go either to UNICEF Country Offices or to private sector companies in UNICEF programme countries.