W3 Engineers Ltd. was started as a technology innovations lab constructed to build blockchain, mesh, cloud, mobile, IoT and big data applications. Since the very beginning, their mission has been to support humanitarian & social causes with innovative connectivity solutions. W3 Engineers' believes that the digital divide has become one of the greatest challenges in the world, and their solutions will help those in emerging markets keep pace with the fourth industrial revolution while also fulfilling their goal of helping underprivileged people.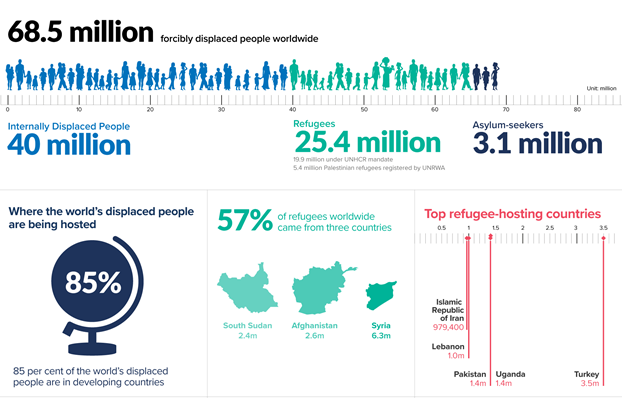 The team started to focus on connectivity solutions because their offices in Bangladesh were having issues with bandwidth. Their first hand experience with the problem inspired them to come up with new solutions to connect more of the world. Presently, their team is working with displaced persons (refugees) by offering them a way to connect in spite of challenges with identity and access to mobile data plans, and that their applications will gradually provide great value for those in need.
Why W3 Engineers stands apart from the rest
W3 created open-source, blockchain & mesh networking based solutions to bring connectivity to disconnected people. With their technology, users can communicate even without an internet connection or cellular network coverage. Their tech uses low end smartphones to build multi-hop, peer-to-peer mesh networks where the devices autonomously discover and connect. The team's solution allows users to connect even though they are in different mesh networks. As long as one person has mobile data, other users nearby can buy a micro amount of that data to connect with someone out of nearby range.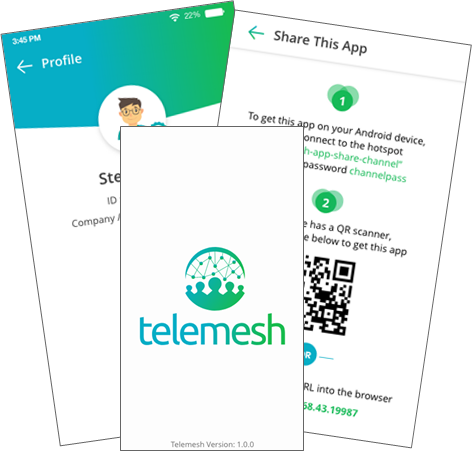 W3 Engineers decided to use an Ethereum based token to compensate users for sharing their internet data. The token helps mobile data sellers and buyers transact with one another, powering the mesh network. W3 is also focusing on hardening the mesh network and mesh token protocols along with finding a token-utility fit in developing markets. Within the next 5–10 years, they aim to accelerate the development of vast and widely available decentralized mobile mesh networks across all markets and all devices.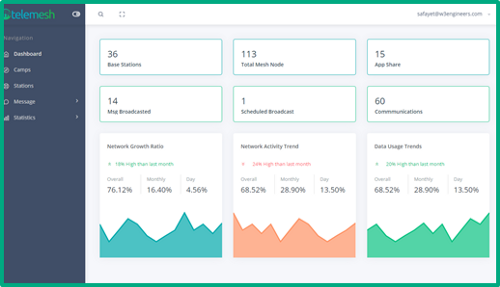 Today, smartphone penetration is the highest it's ever been due to the availability of low-end, affordable smartphones. Even just a few years back, smartphone penetration may not have been large enough to support the creation of a smartphone based mobile mesh network. We are at a point where internet penetration has gone from a nice to have to a must-have, and it is especially important for the most marginalized to be able to access friends, family and news. Given the smartphone penetration and our increasingly digital world, W3 believes now is the right time for their solution to be a success.
Why Ethereum Classic Labs and what's the future?
Ethereum Classic Labs is among the first incubators to accelerate innovative projects on the Ethereum Classic Blockchain (ETC) with a goal of focusing on the enhancement of Blockchain.
"We look forward to working with the ETC Lab accelerator program to help us polish our pitch, teach about IP, and prepare for fundraising." — Rakib Islam, CEO of W3 Engineers.
W3 aims to help solve the connectivity challenges facing 3.9 billion disconnected people today. They are starting their work focusing on displaced persons and eventually expanding their offerings to everyone.
Milestones/Major Goals:
To enhance connectivity all over the world along with cost-effectiveness and availability
To make decentralized mobile mesh networks available all over the world
To provide service to areas where there is no telecommunications infrastructure
To make connectivity more affordable
To solve the problem of the inability to buy sim cards
The very essence of the team is reflected in their Core Values which have become the foundation for their amazing culture and talent. These include:
impacting the community
family comes first
taking responsibility
thinking different
Failure is an option.
To learn more about W3 Engineers, please visit their website at https://w3engineers.com/.
W3 Engineers are speaking at ETC Labs Demo Day. Grab your tickets to learn more about their project here: https://www.eventbrite.com/e/74307075463
If you are interested in being apart of Cohort III please fill out an application here https://angel.co/etclabs/applications
Find out more information about ETC Labs Accelerate Cohort II at www.etclabs.org/accelerate
Keep up with the latest ETC Labs News
ETC Labs | Medium | Twitter | Github | Facebook | LinkedIn | Discord