At Telemesh, we have quarterly goals for keeping our dedicated teamwork synced and accountable. Now it's time to share our most recent updates with you. We've got quite a line up of announcements, so let's dive right in.
If you like to look behind our previous works before hopping into our latest updates, please click here to take a glance at our last quarters:



A quick look back ?
Q4 of Telemesh project ?
This quarter has been successful in terms of prioritizing features, including new tools and updating the app based on user preferences from pilots and in delivering an improved technical build-out of our Telemesh team.
? A few significant foci this quarter:
Introducing WebRTC for internet-based communication
Using cumulative data from the alpha test to revise the roadmap
Revising feature support as per user priority
Updating the alpha app with revisions
Building awareness of the project to assist with growth and scaling
October ?
October was all about prioritizing features, redefining the roadmap to meet yearly work-plan targets, execute work seamlessly for a strong push to encourage adoption/user acquisition. Presenting the new changes to potential stakeholders as well as collaborate with the community through PR media channels.
OcTelemesh in Cohort II — ETC Labs
On October 10, our CEO — Mr. Rakib Islam, attended the Cohort II in San Francisco with Ethereum Classic Labs in their Focus-Week discussions. Our team explored constructive discussions on getting VC organized with Perkins Coie in that team meet-up.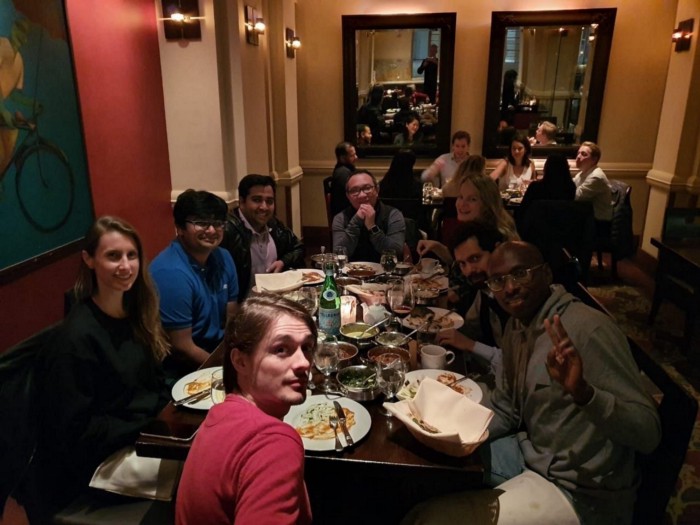 Piloting In The Remote
On the 13th, we had started one of our piloting initiatives at UNICEF Bangladesh Field Office, Cox's Bazar. The first-hour discussion was with the executive team lead by Mr. William Kollie, the Child Protection Manager of UNICEF. We then jumped to the field to start the ball rolling. This piloting moved our project from its "initial" to the "adopting" stage. Our team prepared the Telemesh beta app for the pilot and tested several devices getting resultant to consecutive successful discoveries and data purchases. We ensured the connectivity and progressing in connecting the next billion.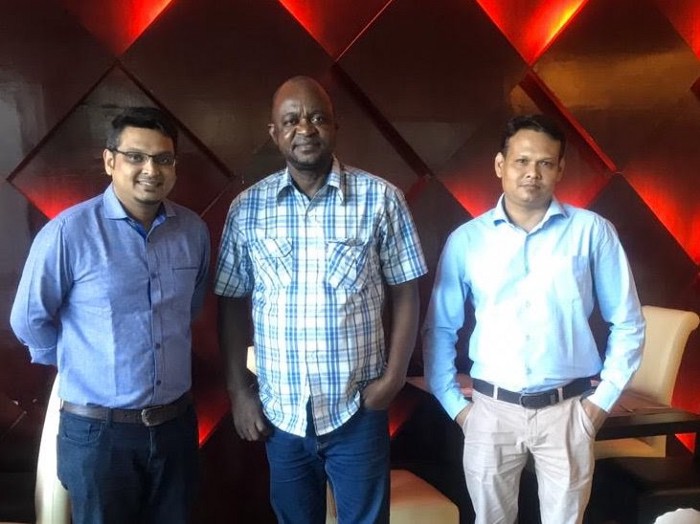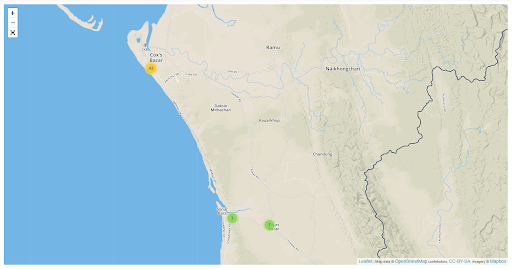 Telemesh in the Demo Day — ETC Labs
Later in that month, Mr. Rakib Islam once again unveiled the mystery of connectivity of Telemesh ― without the internet through blockchain and mesh network in the Demo Day of ETC labs on October 30, 2019. There he built awareness of our project to assist with growth and scaling.
"Let's knock down the barriers erected by rigidity and reluctance towards connecting the underserved people. It's time we do that unitedly through our blockchain and mesh messaging application"

— MR. RAKIB ISLAM, TELEMESH CEO.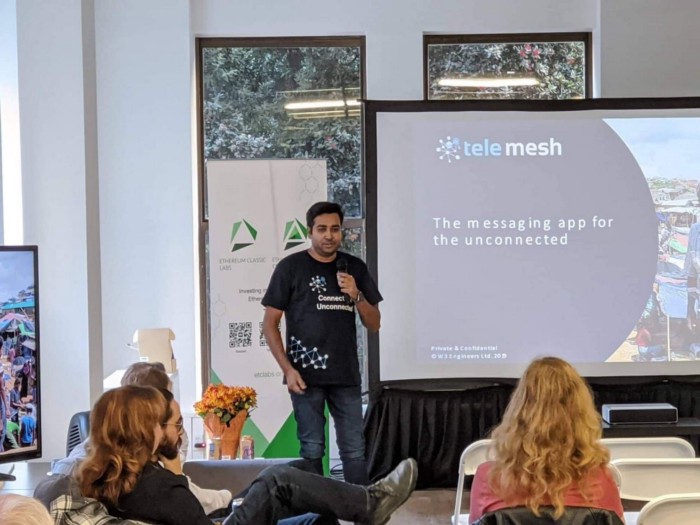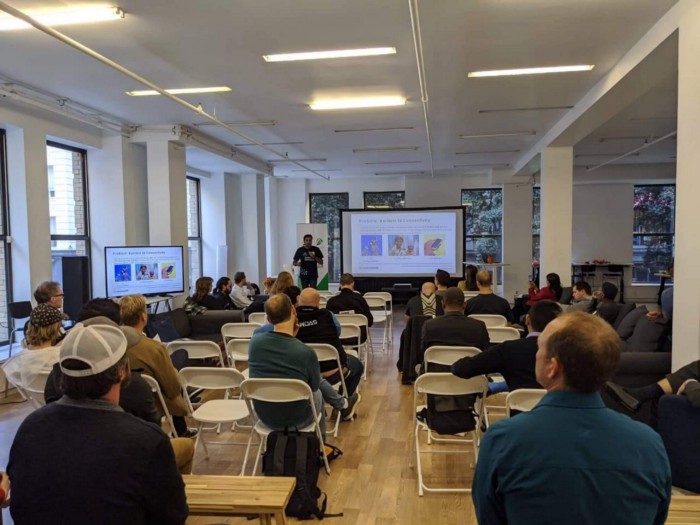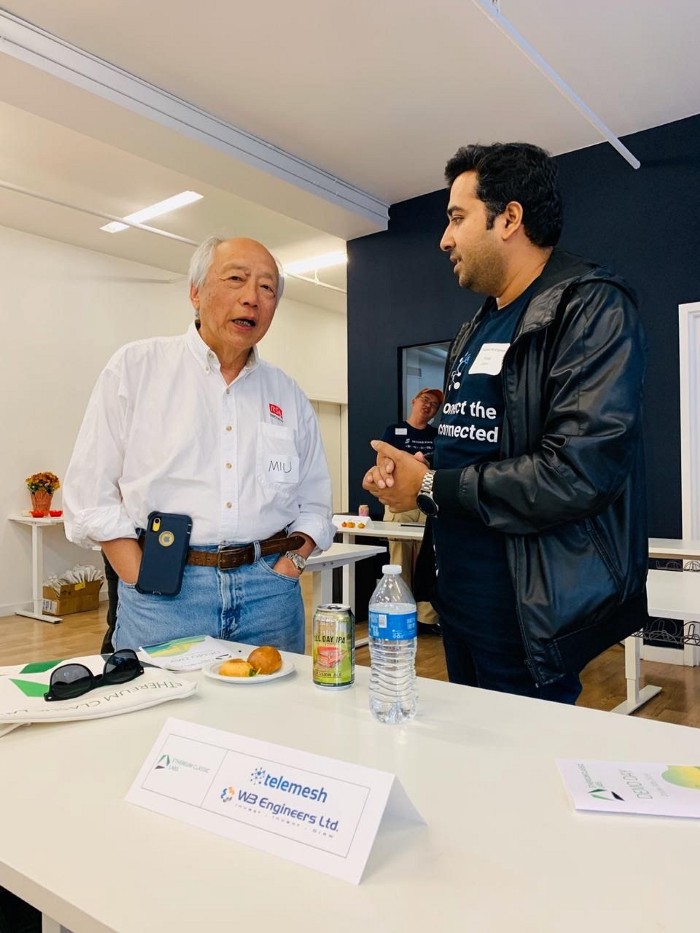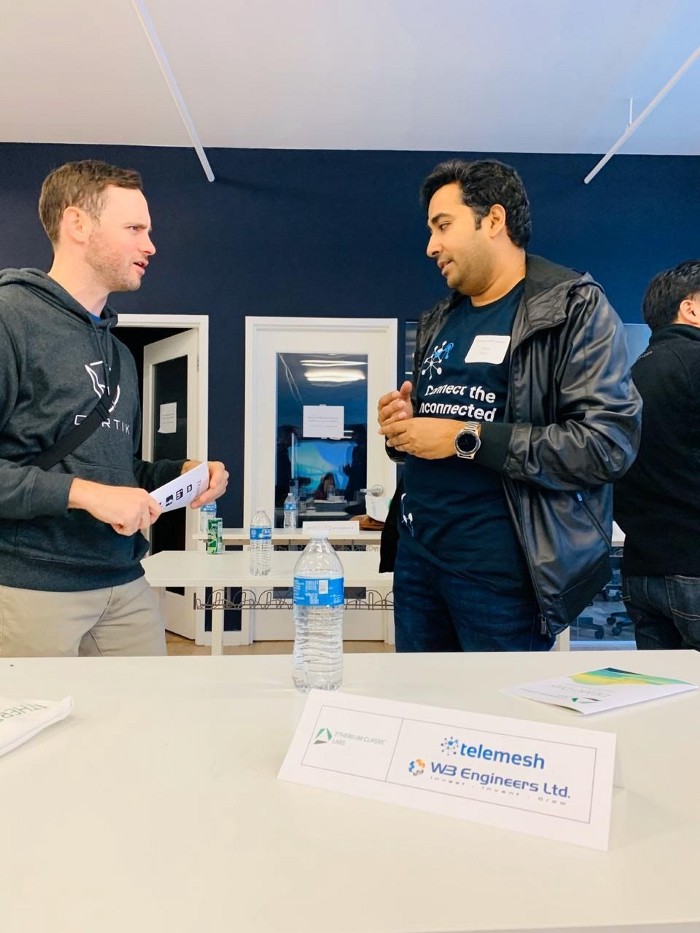 ---
November ?
To make our application more accessible to its target user, we did surveys and collected field data information regarding the usage and responses about some questions as follows:
How do you think this solution can help the social community?
Which feature of Telemesh is most useful?
What new feature(s) would you like to see on telemesh?
Do you have any other feedback for this application?
What kind of index/indicator/information do you like to see on Telemesh Dashboard?
So, we refined and launched a revised alpha version based on users' feedbacks. The deployment was in a real environment that is usable by all camp members and humanitarian aid workers involved in the project.

We then focused on the feature verification testing and worked on getting even distribution of mesh nodes, starting from the development, testing to the deployment of the application.
Telemesh in SF Blockchain Week
We couldn't be more elated and honored to take our project to the most popular events like Demo day and SF Blockchain Week with Ethereum Classic labs that month. Our Managing Director, Ms. Ayesha Siddika, represented our company in the SF Blockchain Week and shared Telemesh opportunities and use cases to all the attendees present there.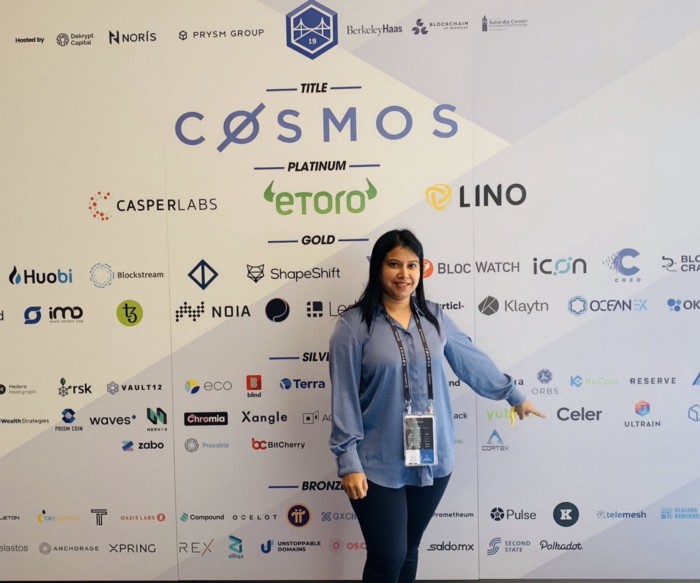 Piloting in the Remote II
We planned to do pilots in various geographic locations to understand the real use cases that month. Subsequently, we initiated another pilot with Rupantar on November 24, 2019, at Dacope, Khulna. We believe that connectivity opens the doorway to quality education and increased opportunities beyond the classroom. So we headed towards connecting the underserved children. This piloting once again ensured the security, affordability, transparency, and localization of our innovation through user acquisition.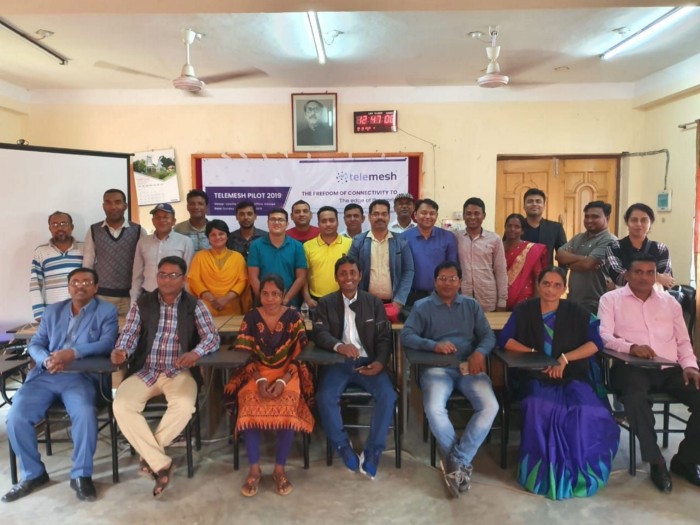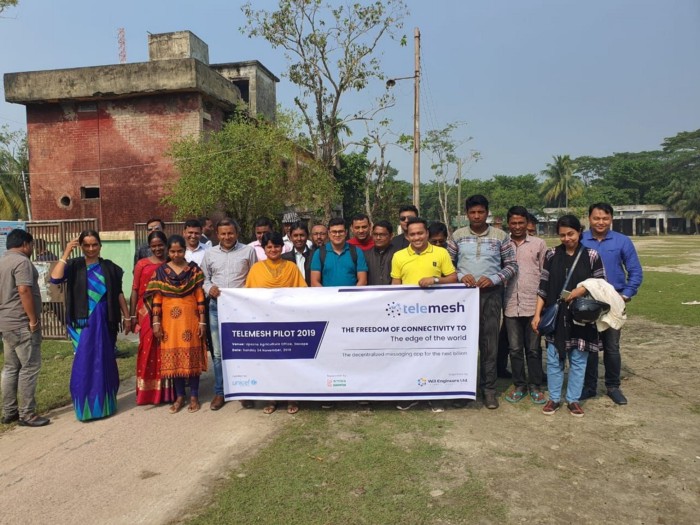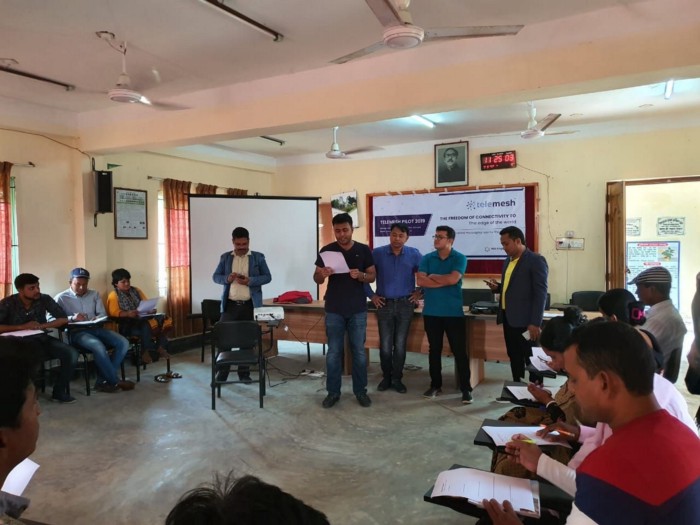 December ?
Our Telemesh team is working round the clock to make an impact on the global issues of connectivity. We are determined to connect the billions of unconnected people across the world.
We spent the better part of this month regrouping and figuring out our next steps:
Meeting the Open Source Contractual Requirements
Internal pilot
Improved dashboard
Beta release plan
Communications and Branding
Building awareness of the project to assist with growth and scaling.
Dhaka-Khulna Piloting
We believe that working unitedly toward a common goal makes the team successful. So, we headed towards another in-house Dhaka-Khulna piloting and testing of the Telemesh project on December 10.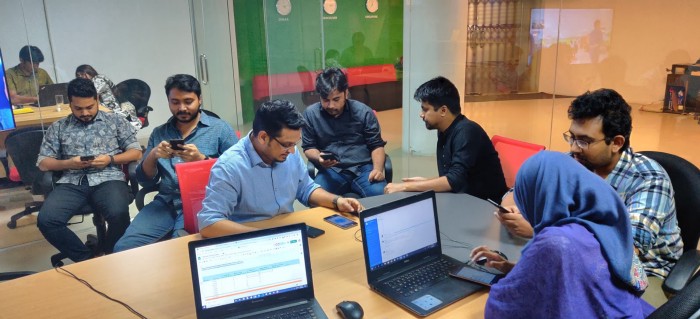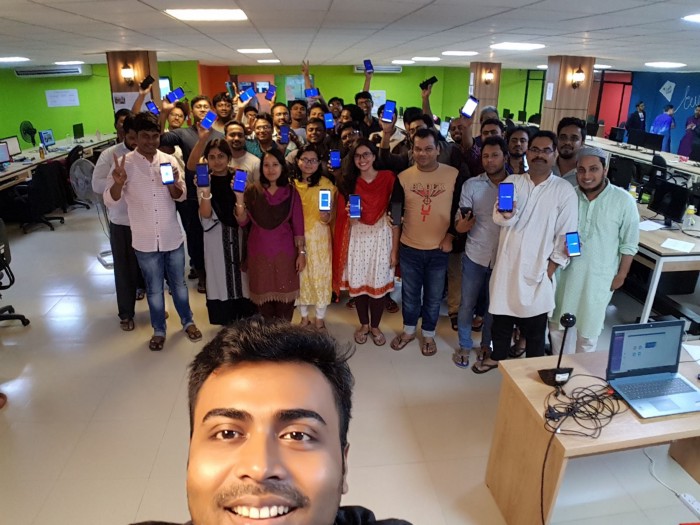 We came up with all-new experiences and friendlier interfaces along with the faster response, more stability forming in large mesh networks in more devices. Please take a look at the demonstration below:
We talked with the users, we heard their feedback and past few months we worked on the user experience and making it more efficient. And now we present you all new Telemesh having more stability and faster response capabilities in large mesh networks.
---
Summing Up
Generally, internal tests are considered as necessary for ensuring an app's stability. However, we found that real user feedbacks are no less than internal tests for improvising and fine-tuning an application. In Q4, we prepared everything from new UI/UX to requested features to integrations that scale our ability to serve users. Focusing on app interfaces, security, data encryption, user accessibility, and usability, we're building the infrastructure to connect the unconnected people all around the world. Our next plan is the beta release in the play store and collaboration with NGOs and Telcos to get widespread across all markets and all devices.
Stay tuned with us through our social media platforms-